Events
Use Events to view the fields and data in your dataset, and to orient on what fields exist for your dataset querying.
Access Events
Select the Events tab when using Query Builder. The Events table shows the raw data from the current query, ignoring the query's aggregates, GROUP BY, and ORDER BY fields. Each column represents a field from your dataset. Each row represents a span with associated values.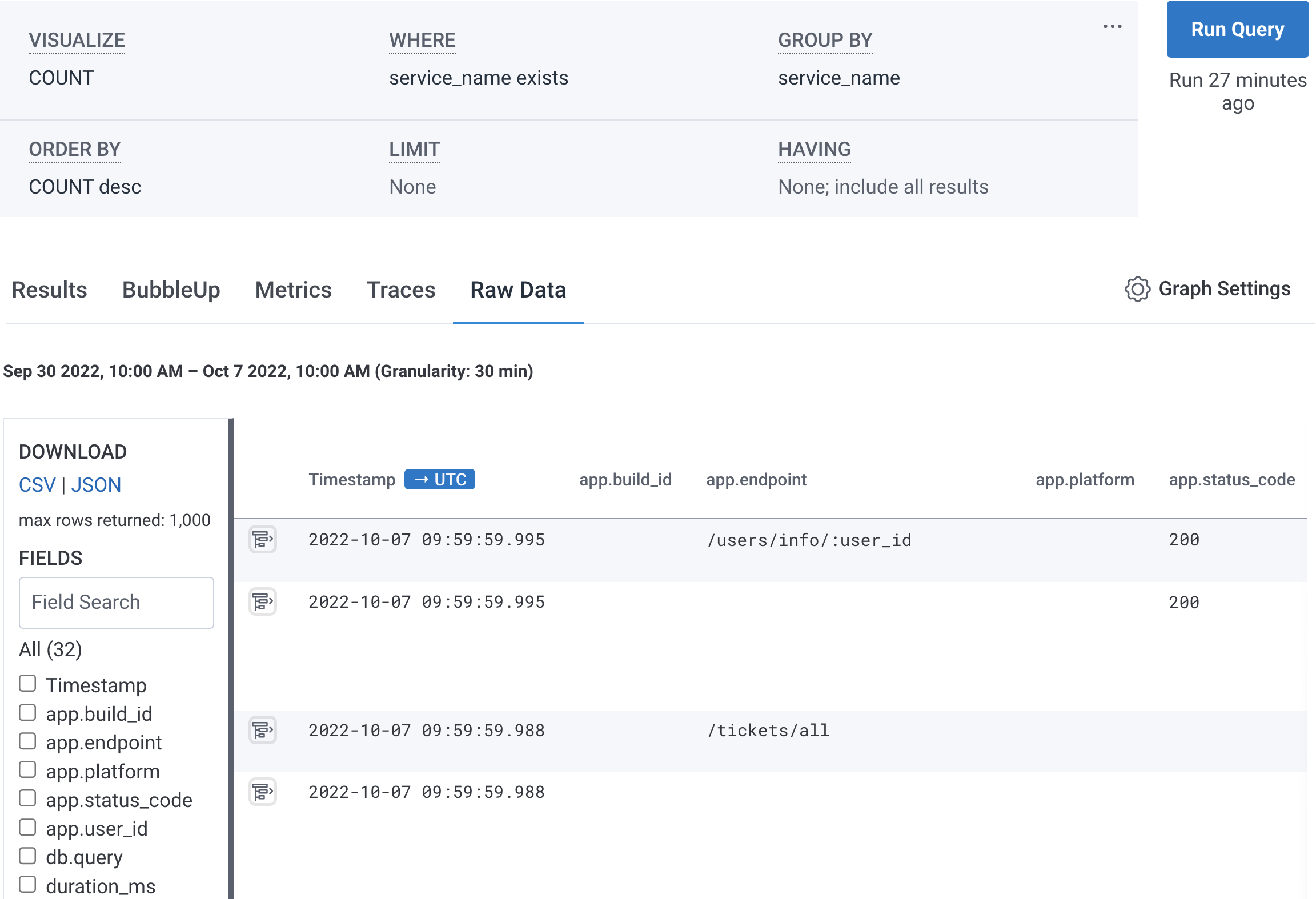 Field List
The list of fields on the left displays fields that have data for this query. This table does not show all fields in the dataset. If a field is not visible, no spans in the query results have data for that field. Use the Field Search box to search for the name of a particular field within the field list.
Field Filter
Control which fields are visible in the table by selecting the checkbox beside each field in the list of fields. Only the selected fields will appear in the Events table. A summary at the top of the field list will display the number of All fields in parenthesis, and if applicable, the number of Current selected fields in parenthesis. Select ALL to reset the display and to show all fields in the Events table.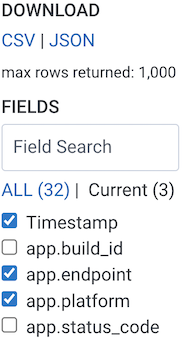 Download Your Data
Download your data by choosing the CSV or JSON option above the list of fields. With this method, the maximum number of downloadable rows is 1,000.
Tracing Details Shortcut
If your dataset is a tracing dataset, there is a small icon to the left of every Events row. Select this icon to display the details of the trace, which contains the span represented by that row.

Load More Details
Use Load more rows at the bottom right of the Events table to load more data rows if available.